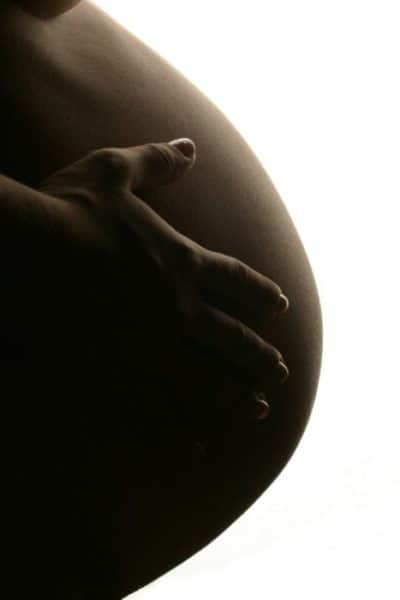 04 Sep

Maternal Mortality: Racial Disparities in Our Region and State

Share This Article

When I teach the "Maternal and Child Health Delivery Systems" class at the University of Illinois at Chicago each spring, I always get anxious during the week I facilitate a case study exercise on Shalon Irving's life and tragic death. Shalon was a Centers of Disease Control (CDC) epidemiologist and a Lieutenant Commander in the U.S. Public Health Service Commissioned Corps, who became ill shortly after the birth of her daughter Soleil in January 2017 and died three weeks after delivery from complications of high blood pressure. It is quite emotional for me, for I so identify with her — a black woman who had complex medical needs that were unmet – and I know we can do better to address the disparities in maternal mortality among black and Latinx mothers in our region, state, and nation.

A pregnancy-associated death is defined by the CDC as the death of a woman during pregnancy or within one year of the end of a pregnancy from any cause. In a maternal and mortality report released by the Illinois Department of Public Health (IDPH) in October 2018, an average of 73 Illinois women die within one year of pregnancy each year. This total may not seem very high, particularly since the state had 149,390 births in 2017.  However, the IDPH report also reveals that non-Hispanic black women are "…about three times as likely to die within a year of pregnancy as women of any other race/ethnicity". This mirrors national statistics from the CDC that depict a 2.6-fold difference in maternal mortality between black and white mothers.

Mothers die during and after pregnancy for a variety of reasons. In Illinois, the major causes of death related to pregnancy are hemorrhage, infection/sepsis, mental health conditions, and issues related to high blood pressure (as in Shalon's case). It should be noted that in the maternal mortality report, IDPH reported that "…72% of the pregnancy-related deaths and 93% of violent pregnant-associated deaths were deemed preventable by the review committees" that evaluate select death cases. There is a problem, and it is a problem we can solve.

Given our focus on social determinants of health as a grantmaking framework, and racial, ethnic, and socioeconomic equity as grantmaking principles, during last year's HCF grant cycle, organizations like New Moms, Catholic Charities, El Valor, and Family Focus were funded to provide health education, health care services, and home visitation case management programming to high-risk pregnant and postpartum women.  HCF views our partnerships with these organizations as vital to addressing this issue in our region.

Additionally, I have been privileged to participate in a maternal mortality interest group of representatives from philanthropic organizations and nonprofits, hosted by the VNA Foundation, to learn about innovative work in the Chicagoland region, and how we as funders can better work together to support and amplify efforts to reduce maternal morbidity and mortality.

I realize my role as a teacher, consultant, and now foundation colleague provides me a wonderful seat at the table to discuss and discover ways that our region can really focus some resources on this issue. Every mother that dies leaves behind family, friends, colleagues, and unfulfilled dreams for her life and her infant.  One preventable maternal death is one too many.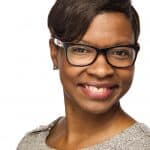 Janine Hill, MPH, PhD(c) 
Janine is currently assisting the Healthy Communities Foundation with our 2019 grant cycle. She is an essential part of our team and we are happy to have her!
While not at HCF, Janine is the President of Soar Strategies, a coaching and consulting firm focused on the program, policy, and organizational development of the social good sector. For over 20 years, she has worked in and with nonprofit organizations, of varying sizes and budgets. In her six-year tenure as the executive director of EverThrive Illinois, a maternal and child health nonprofit organization, the organization more than doubled its revenues, underwent a rebranding initiative, and strengthened private/public partnerships. Prior to her tenure at EverThrive IL, Janine worked as an independent consultant, providing strategic planning and group facilitation services to the Illinois African-American Coalition for Prevention, the Illinois Network of Child Care Resource and Referral Agencies, and others. Janine is a PhD candidate at the University of Illinois at Chicago (UIC) School of Public Health, is a Coaches Training Institute – trained coach, and has a Certificate of Professional Achievement in Nonprofit Management from the Kellogg School of Management at Northwestern University (NU). She currently teaches "MCH Policy and Advocacy" and "MCH Delivery Systems" at UIC. In addition, Janine serves on the Board of Directors of the McGaw YMCA in Evanston.  When she is not working, she is hanging with her daughter, reading, or running some race in the Chicagoland.
Share This Article